10 Great Ideas To Fill A Notebook
How many notebooks do you have at home and how many are in use?? Maybe you one one for a list, but otherwise they or sit in the drower waiting to be used. You May Be Able To Put Them to More Use And Benefit From These Tips.
Fill a notebook
Of course most people use a notebook to write notes in, but of course you can also use it as a journal. If you have been following me for any length of time, you know that I love Journals and have written about the different Journals out there before.
Use as a Journal
Are you new to journaling or already a real pro, you can use a notebook as a journal. Because although you usually think first of a Bullet Journal (known from the paper with the dots) you can also make your own Journal with lined paper or blank paper.
Paper thickness
Do pay attention to the thickness of the paper, for example if you want to handletter then you better use thicker paper. If you don't have this, handletter on a separate sheet, which you'll later glue into your notebook.
Fantastic ideas to fill your notebook
So you've got a drawer full of notebooks, now what can you do with them in the Journal field??
1.Turn it into a journal.
And no stress you do not have to write stories in it every day. You can Certainly Resolve to Write, Draw or Stick Something in It Daily. This can be a quote or a memory from that day.
2. Turn it into a diary
Basically the Principle of the Bullet Journal, Turn Your Notebook Into A Diary. Get Started with Markers, Pencils and Washi Tape. Start Each Month With A Cover Sheet, A Monthly Log and Weekly Log. Keep Your Schedule by Working in A Structured Way.
3. Stick Pictures ' s in IT
You can also Turn Your Notebook Into A Photo Book, Or Combine It With Texts. With the canon zoemini you can Easily Print out photos ' which you can stick in here, but also on tags.
4. Keep lists
Keep Track of What Books You've Read, Movies You've Seen Or Netflix Series. Fun but also easy to look back at later.
5. Make a Collection of Your Notebooks
Collect Everything in Your Notebooks, Think Recipes, Things You Hear Around You, Blogs You Want To Write, Places You Want To Go.
6. Keep Your Memories
Keep in your notebook receipts, flyers, napkins, anything you want to keep and have memories of.
7. Make it a travel journal
If we do get to travel again! Then take your notebook and turn it into a travel journal. Keep your receipts, leaflets, paste there photos's to it.
8. Turn it into an art journal
Draw, paste, cut, make jour notebook into a real art journal. You can draw doodles, but of course also drawings or paintings. And if the paper is not thick enough, get another piece of paper and stick it in your notebook later on.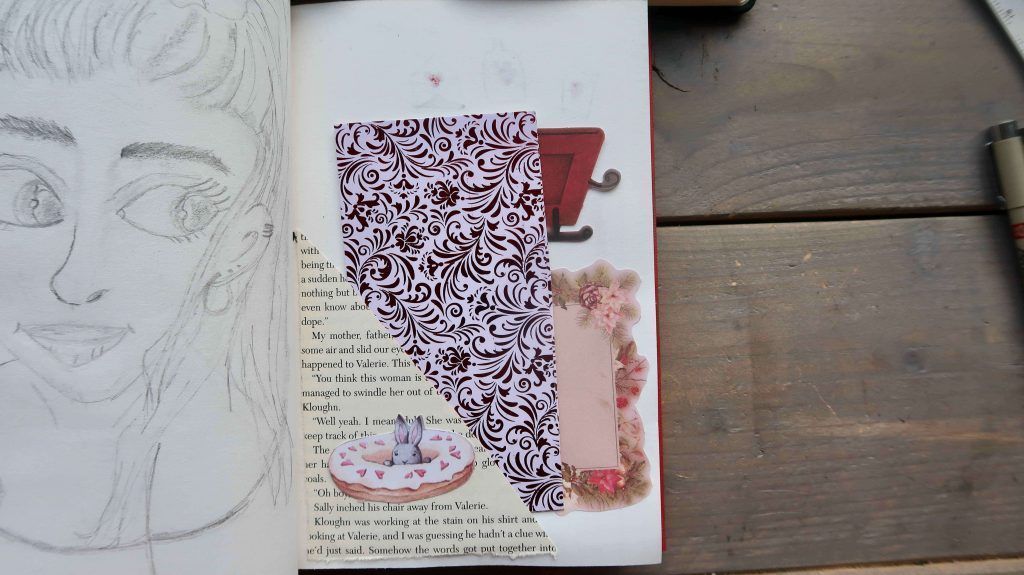 9. Keep your poems or quotes in them
Write your best poems, keep the funniest quotes in your book, Don't forget anything and always have it handy.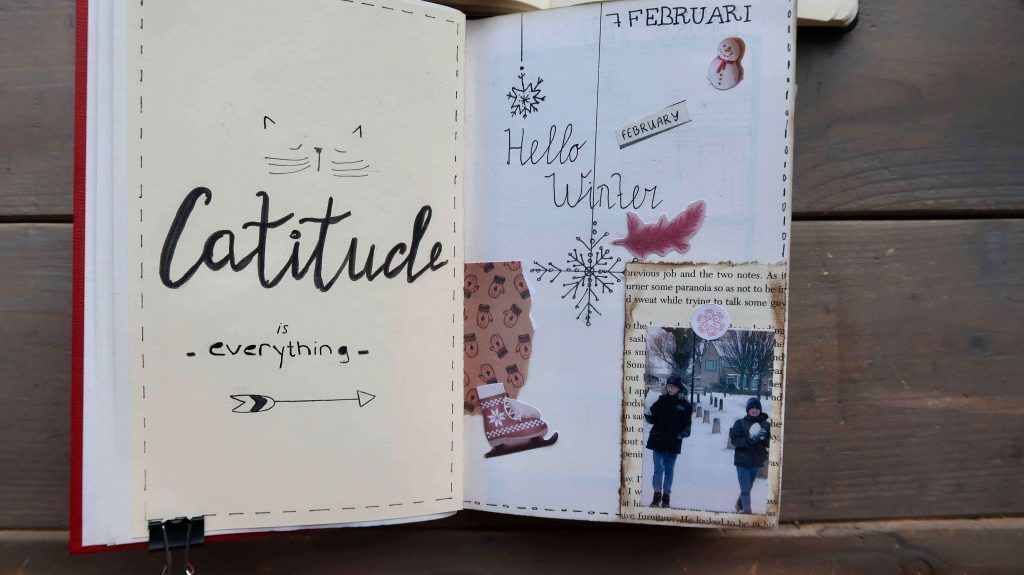 10. Make it your book
As with journaling, it is exactly the same in a Notebook, it is your book. You make it whatever you want. Looking at My Own Notebooks That I Have Collected Over The Last Few Years, They Are Gathering Places for All The Points Above. I use it at home, take it on the road, paste, write, cut, make and create in it and I make it all my own.
Create Your Ideas
The Beauty of a Journal is that you make it howver you want, you can put all your creativity in here, even if you are not that creative. And Whether You Use A Bullet Journal, A Junk Journal or A Notebook Doesn't Matter at All. Make it your book! Have fun.