Fire Extinguisher for Home – Gift Tip
As the holiday season approaches, the search for original gifts has also begun. What to give someone who already has everything? What to give when you want to give something useful?
How about a fire extinguisher and then one that does not stand out in the living room because it is disguised as a flower vase.
Fire extinguisher disguised as a flower vase
A very nice gift for under the Christmas tree is the unique Fire Vase® by Samsung Fire & Marine. Not only an original, but also a very safe and decorative gift! Because this way you always have a fire extinguisher at hand in the form of a beautiful flower vase that you do put in the living room.
Make it cozy inside
In the December month the risk of a fire is higher than normal. It makes sense, because we all get the gourmet sets out of the attic, decorate the Christmas tree, light the candles more often and, if possible, enjoy a crackling fireplace. Super cozy, but in an unguarded moment a small fire with for example a fallen candle can turn into a blaze.
If you get there in time, you can limit the damage and danger with a fire extinguisher or fire blanket. But… do you have a fire extinguisher in the house??
This fire extinguisher will get you there on time
Do you have a fire extinguisher in your home? And if you have one, do you know how to use it and has the fire extinguisher already reached its expiration date?? But also the question whether you are able to keep a cool head if a fire actually breaks out?
The decorative Firevase® offers a solution and excels in its simplicity!
The compact flower vase, which of course you can fill with water and colorful flowers, not only brightens up the room, but effectively extinguishes an incipient fire with one simple action.
So how does this work?
Actually it is simple: grab, throw and extinguish
The Firevase® has a separate section that contains the same substance as a fire extinguisher. When a fire breaks out, you throw the vase broken on the flames and the potassium carbonate released suppresses the oxygen so the fire will go out. Very simple, especially when every second counts!
Even a child can do it.
Suitable for starting fires
The Firevase® is especially suitable for starting fires in fire classes A and B. Many people take fire insurance for granted, but preventing a major fire is of course much better. This disguised fire extinguisher is therefore a wise investment. This is a simple way to bring not only atmosphere but also more safety into your home. Here's how it works
Price & Availability
The Firevase® is for sale online at, among others, bol.com and has a suggested retail price of € 34.95. This fire vase is available in three colors, namely blue, gold and pink. Ronest Safety is the exclusive importer and distributor of this Firevase® for the Netherlands and Belgium.
Ronest Safety aims to make any space where people are present simply but also decoratively fireproof.
For more information visit www.ronest.com.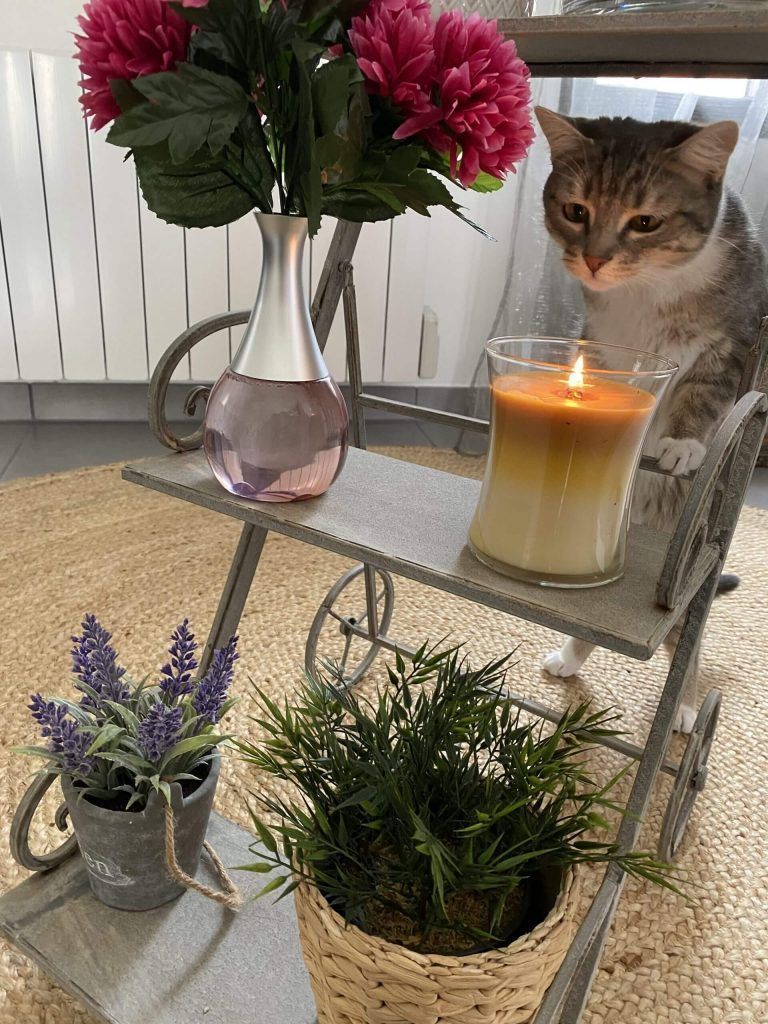 Gift tip for the holiday season
Want a fire extinguisher in your home, but not one that stands out in the living room? Then this fire extinguisher from Firevase® is ideal. It does not stand out, looks nice in the living room and does help when a fire starts.