How to create a natural makeup look
When you're young it's great to experiment with makeup, at least that's what I found. Now that I am getting older I opt more for the natural makeup look. Less lavish colors, more that natural beauty, but still with color.
Today I share my tips for using makeup for a natural look.
Natural makeup look
While I loved experimenting with blue, green and pink eyeshadows as a fifteen or sixteen-year-old, I stopped using makeup in my twenties. The following years it was often a bit on and off. If I went out I would put on a lot of make-up, but if I was at home I wouldn't use anything else besides a day cream.
But now that I am approaching my fifties, I notice that when I don't use makeup, I just really have an older face. This is not weird and not bad at all. After all I am getting older. But I can do something about it. A little color with makeup, a little care to my face, gives just that little extra's.
And it feels good too! But then I go for the natural makeup look.
Natural beauty
Now you may not want to go full makeup every day, after all, natural beauty is a beauty too . Just a little mascara, eyeliner and eye pencil is fine. But now if you have some blemishes on the face, some dark circles under the eyes or look a little pale, there are several cosmetics products that can help you. As I get older I find that the natural makeup look suits me best.
So mostly brown colors and not too striking.
Affect Cosmetics
Recently I got to know a new make-up brand: Affect Cosmetics. Affect Cosmetics is professional cosmetics for every woman who wants to look phenomenal every day. It's a unique makeup line for everyday use.
Affect cosmetics combine high quality and care for the face. They are also refined down to the smallest details so eye shadows smell great and powders and blushes have a unique pattern that catches the eye. I am very excited about this brand. Not only does each piece of makeup look beautiful, the colors come out well and the products are super.
My make-up stays on all day and I look radiant.
Make-up Routine
As I get older I consciously choose brown, neutral colors, of course I certainly don't want to say that everyone should do this, definitely not. Do what feels good and looks good on you. Cosmetics are of course very personal. But back to the natural look, how do I create it and which colors and products of Affect Cosmetics did I choose:
Start with a foundation
Start your makeup routine by applying foundation. The nice thing about this is that it removes spots or blemishes on the face. After all, foundation is a makeup product you use to give your skin a more even tone.
Affect Cosmetic's foundation has an elegant glass bottle and a hygienic pump that ensures precise dosing. Put a Little Foundation on the back of your hand and use a makeup sponge to Apply the Foundation Nice and Evenly.
When I was young, I always found applying foundation a bit scary, because did it look natural?? Nowadays foundations are of such good quality that you can create a natural makeup look without fear of going wrong.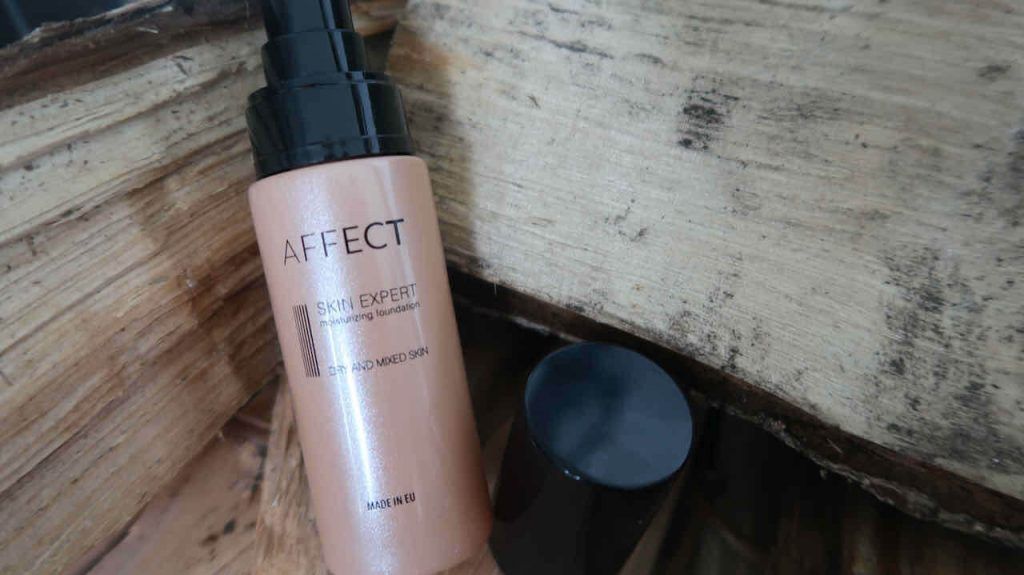 Remove the black bags under your eyes with concealer
A concealer is ideal for concealing blemishes or dark circles. Especially for the sensitive skin around the eyes. The concealer from Affect Cosmetics is applied under the eyes with the included applicator and gently dabbed with your finger or a makeup sponge.
Bronze, blush & highlighter
A bronzer is best applied with a thicker brush just under the cheekbones, from ear to corner of the mouth. Start very lightly, you can always use some more. A bronzer is easy to apply and blends nicely with other cosmetic products.
Make sure the bronzer is one or two shades darker than your own skin. This way you always have a healthy color on your face.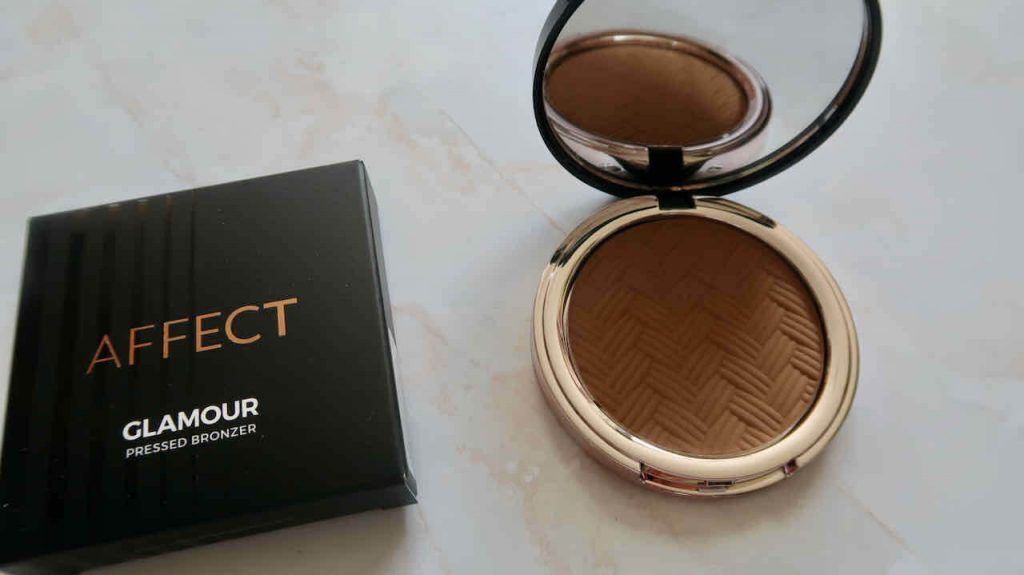 Bronze color: Pure Love
Next, take a slightly smaller brush and apply the blush just above the bronzer. Start light you can always apply more blush. The blusch charming of Affect Cosmetics contains caring argan oil which is the perfect combination of beauty & care.
The color is very nice and soft. This color is Always on Rouge and looks very natural with the brown bronzer.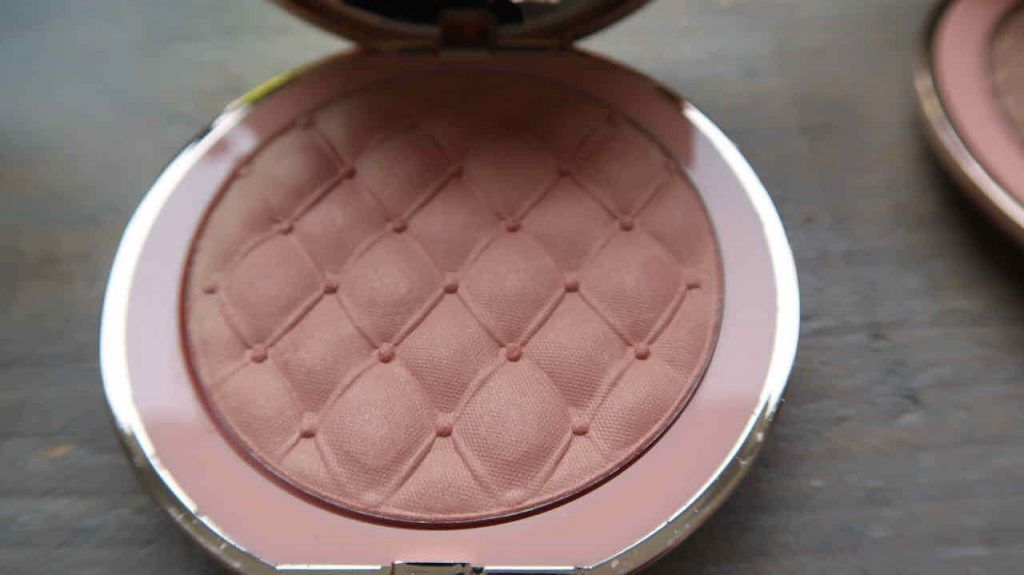 color Always on Rouge
And then the highlighter
A highlighter is applied where the light falls. Use a smaller brush for this. Smooth the highlighter gently from the hairline to the nose really on the cheekbones. You can also use a little highlighter under the eyebrow and in the inner corners of the eyes. On upper lip and nose (tip).
This highlighter from Affect Cosmetics really stands out. I really like to make my cheekbones shine and this color certainly does that. Depending on the amount of highlighter you keep it modest or you can really go all out.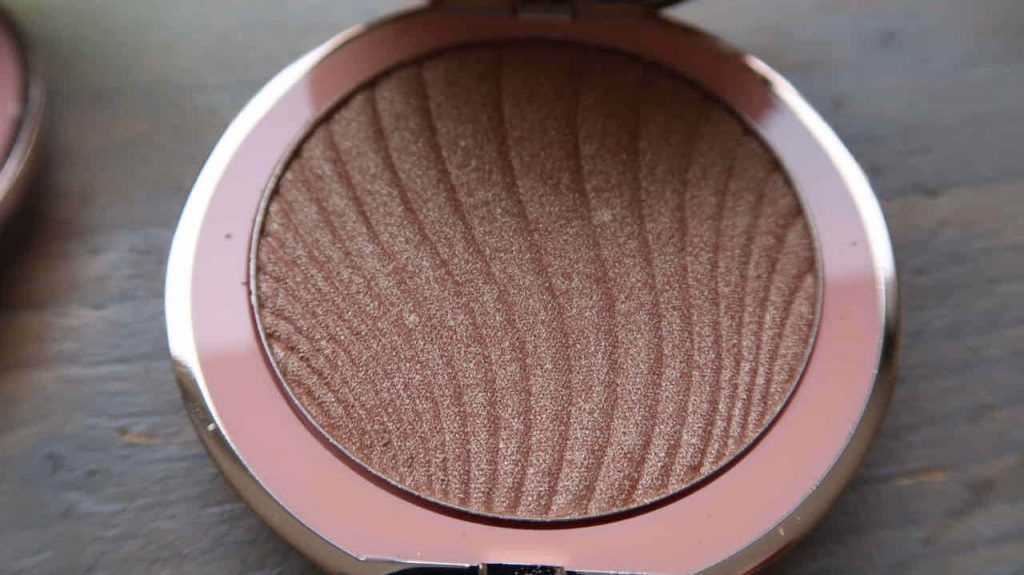 Las Vegas colour
Then the eyes
Applying makeup starts with putting on the eyebrows. Again, use the color and amount you like. My eyebrows are quite light, so I use a brow pencil to add a little more color.
Start by shaping your eyebrows. Draw small lines with the eyebrow pencil and blur it a bit with the brush at the bottom of the pencil. You accentuate your eyebrows a little more this way.
Eyeliner can be used every day or occasionally
The eyeliner pen from Affect Cosmetics has a soft and flexible tip, allowing you to draw precise lines on the eyelids. It dries Quickly Without Running. The nice thing about eyeliner is that you can give so much extra ' s to your eyes by drawing a single line. It is true that you have to practice with an eyeliner and that is why so many women choose permanent makeup.
The Eyeliner Will Be Permanent. Since I Don't Want to use Eyeliner Every Day I use this pen and I must say, practice makes perfect!
Eyeshadow
What Is The Eyeshadow of Affect Cosmetics Beautiful. And in so many colors. To keep that natural look I chose the color cinamon touch. This is a loose eye shadow with a cinnamon color.
Thanks to its high pigmentation, The Eyeshadow is Easy to Blend and the Colors Come Out Beautifully. With This Product You Can Create Delicate, Romantic As Well As Eye-Catching Looks Full Of Colors. You can Apply Eye Shadow Both Dry And Wet.
Make Sure It's Really A Loose Powder You Use, Don't Put too much on your brush.
Colour: Cinamon touch
Eye pencil and mascara
Draw a thin line of eye pencil under the eye and give your lashes that nice long look with a good mascara. The silicone brush separates lashes perfectly and the shape of the brush makes it easy to apply mascara all the way to the corners of the eyes. The eye pencil is light in color, this gives that natural look again.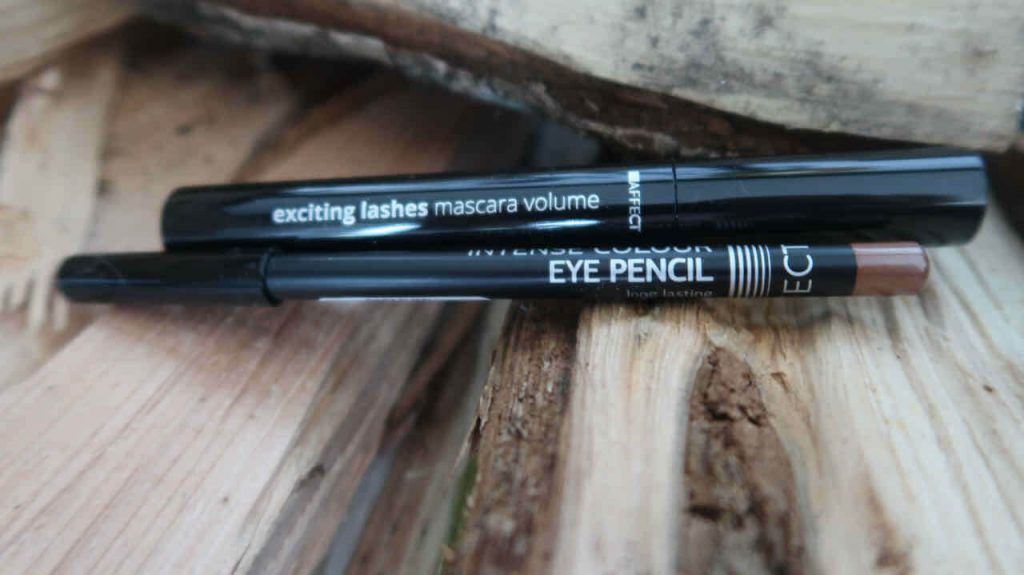 For the lips
The lip pencil and liquid lipstick from Affect Cosmetics I am also very satisfied with. I use the lip pencil to outline my lips and the liquid lipstick Ultra Sensual gives them a nice matte finish. I chose the color Secret Romance, a light brown that is not too obvious.
The argan oil present in the liquid lipstick, together with the avocado oil, has a smoothing regenerating effect. This keeps your lips moisturized for hours. Also, the liquid lipstick contains vitamins C and E that protect the lips from premature aging.
Also makes for softer lips. The high pigmentation of the product guarantees perfect coverage from the first use. Advantage also is that the lipstick is non-marking and long lasting.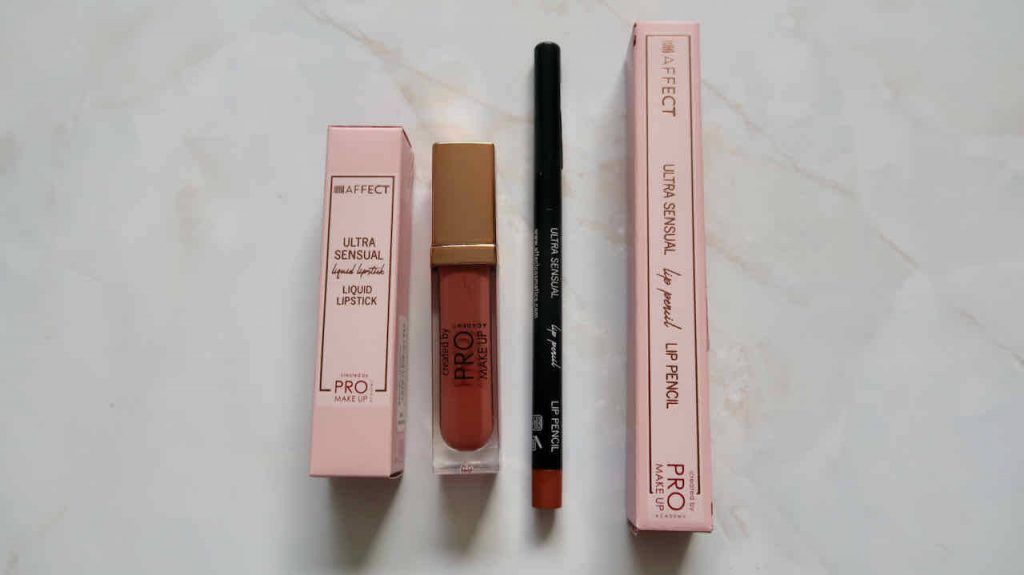 Colour: Secret Romance
Good makeup stays put
Nowadays I choose make-up that can cost a bit more, because I notice how well this make-up stays on all day long. On the site of Pink avenue where you can buy Affect Cosmetics, you usually have multiple choices in terms of colors. The colors of the makeup match the colors on the site exactly. For me this makeup is perfect. For my aging skin, but it is also definitely for every woman.
I choose subtle colors, there are also more than enough stand-out colors to be found.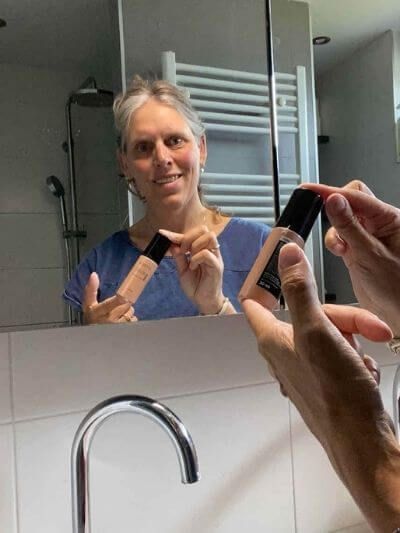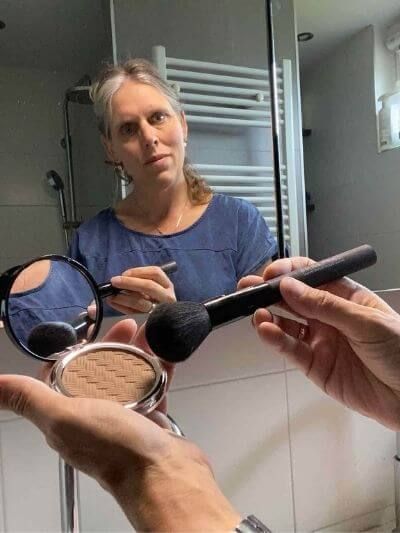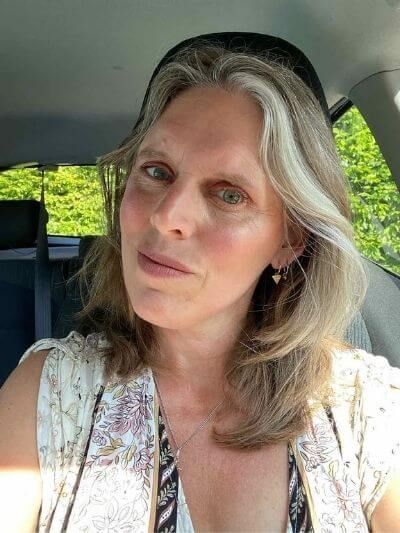 Would you like to buy cosmetic products at Pink Avenue now. When you do through this link I get a small percentage of this (you don't pay more).