Fitness Boxing – Nintendo Switch
Sports and not going out? I think this is ideal. Recently we have a Nintendo Switch at home.
This one isn't just for the guys as I use these for fitness boxing these days. A training that I was allowed to review. You can read what this is and whether you like it here.
Exercise at home
Are you tired of paying your blue to the sports club or getting the yoga mat from under the dust and puffing on the floor? Why not opt for exercising at home. For example with the game Fitness Boxing for the Nintendo Switch, this game teaches you boxing moves while you dance to instrumental pop music hits, with your favorite personal trainer: what's not to love?!
Fitness Boxing for the Nintendo Switch
The four of us often play Super Mario Party on the Nintendo Switch. The boys are also wildly enthusiastic about the Nintendo Labo vehicle package and LEGO undercover. When I think of Gaming, I often think of sitting still in front of the TV.
But nothing is less true. I was allowed to review Fitness Boxing and would like to tell you if you like it a bit. Fitness Boxing is a game for the active among us. With the Nintendo Switch Joy-Con controllers in your hand, you can punch, dodge and squat in boxing-based workouts.
Daily training sessions last between ten and forty minutes and offer both low and high intensity workouts, after which you are immediately presented with an estimate of calories burned. In addition, you need nothing more than a sports outfit and the Nintendo Switch to get started right away.
You can also go outside with it
Need even more motivation when training? You can choose from your own team of talented trainers and define their looks through different outfits. I'm not interested in this myself, but I can imagine that it can be quite fun to make this entirely according to your own choice. The choice of music hits and workouts grows as you progress through the workout program. An interactive, active game for those looking for a real, challenging workout in the living room, outdoors or on the go.
Because you can easily take the Nintendo Switch with you wherever you go.
How do I do sports
My knee is damaged and I hardly walk without pain. I can't run anymore and I do miss moving. Not only do I notice my body that I exercise less. I've definitely put on some weight over the last year.
But also mentally I notice that I miss sports. Exercise clears my head. It is difficult to find a sport where I don't strain my knee and I actually hoped that Fitness Boxing would succeed. Of course I could have seen for myself that this would also be a strain on my knee. Since I got Fitness Boxing on the Nintendo Switch, I work out three or four times a week.
I put on my sports clothes, turn on the Nintendo and start. The ideal of this program is that you can train what you want, adjust the time of the training and keep track of your calorie consumption. I myself now do a workout for my entire body, but you can also opt for extra training of your arms, legs or core. I always start with a short warm up and end with a cool down. I try to relieve my knee during training, but this is difficult.
I do notice that I train my core well because of the many twists and turns and of course my arms especially with all those punches.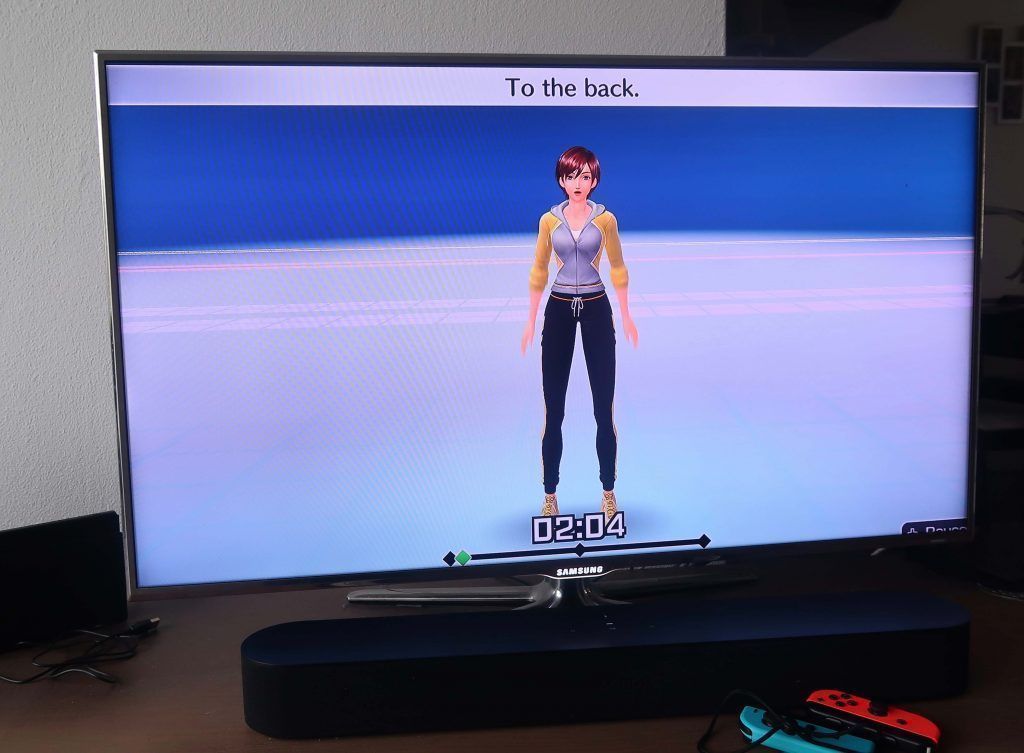 Instructor
The training is given by a fictional instructor, who indicates how to stand, how to punch and how to move. New punches are being added all the time like the Jab, Straight, super cut and hook. During the training, the combinations you make go faster and longer.
So it is really tight during training. You can practice punches and the instructor indicates exactly which punches you do well and which ones you do less. You unlock gifts that unlock more music or clothing for the instructor.
The first week I had severe muscle pain in my arms, but that was over after that. I myself choose a training of about 17 minutes, but you can adjust this completely to your own liking and insight.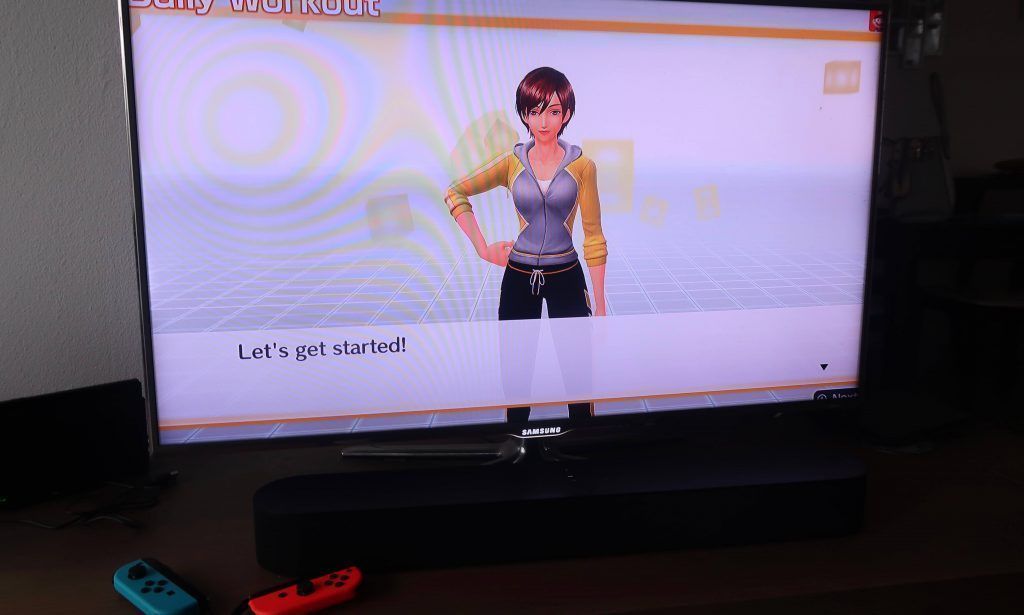 Review
Despite the fact that the knee complaints persist (and what else did I expect) I am very satisfied with the training. I only train for about 17 minutes at a time, but I can adjust this whenever I want. The exercises I do are tough, but doable. Your 'bump' on instruction and timing and immediately sees in the picture; perfect, ok or miss. It's agility, speed and timing that you train on and through the punches you learn to use your whole body.
Fitness Boxing is ideal when you want to exercise at home.