Swimwear trends- What is the bikini fashion this year
Do you always get so excited at the prospect of wearing a bikini again?? Wearing a bikini means sun, summer, beach and vacation. And whether you are going to Ibiza, France or a vacation in the Netherlands this year, we all want to look top!
Here an overview of the swimwear trends of 2022.
This year's swimwear trends
Have you already booked your vacation, can you see yourself sitting on the beach with a cocktail in your hand and of course in this year's swimwear trends?. Are you a real bikini type? Then you can indulge yourself because this year's bikini's are again super cheerful in color and with the best fit for every figure.
Can I still have my bikini this year
Are you also someone who sits in the sun in the garden as soon as the sun shines?? And of course in your favorite swimwear. This year's swimwear trends are great for a day at the pool, backyard or the beach.
What's important is that you feel good, because whether you wear a swimsuit, bikini or trunks. If you feel good, you radiate it. Now you have suitable swimwear for every model, whether you have a pear or apple figure. Think a swimsuit or bikini with stripes, bright colors or animal prints. And as fond of the bohemian style as I am.
Check out bikinis with flowers and ruffles!
Which bikini fits you
Which swimwear trends you will encounter extra this year? This year the triangle bikini and the bandeau bikini are on trend. Perfect to combine with your best summer dress, shorts or skirt.
Triangle bikini
One of the swimwear trends is the triangle bikini. The triangle bikini is perhaps the best known bikini top. It's a bikini top with a triangle shape that you can often easily adjust using the strings. Not only does it wear very well, many women with slightly fuller buttocks and wider hips like wearing it because the eye-catching triangle bikini top takes the focus off the lower part of the body and shifts it to the upper part.
Pair your triangle bikini with a breezy dress which you just have to throw over your triangle bikini. Nice and easy! But this cute bikini top also goes great with just a cute pair of shorts or short skirt.
Ideal for a beach day!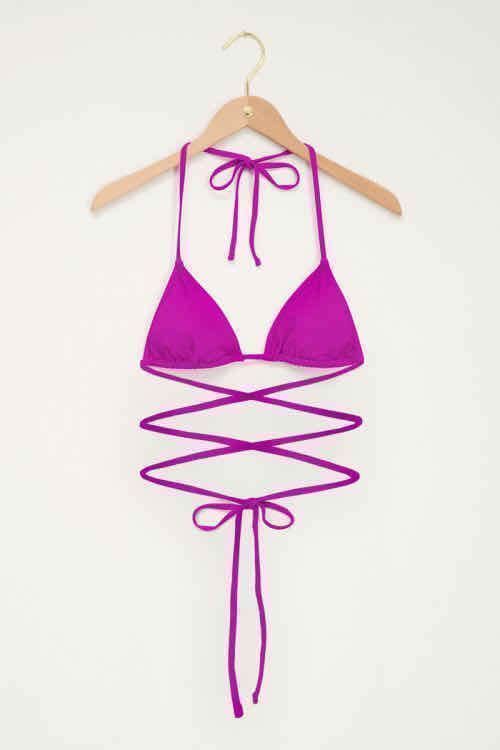 Bandeau bikini
Are you looking for a bikini with removable or adjustable ties? Then a bandeau bikini is really for you. In a bandeau bikini you can wear the straps either crosswise or straight or there are models where the straps are removable or adjustable.
Ideal if you want to sunbathe and don't want to get white stripes from the straps. How best to wear a bandeau bikini? It is best to combine it with a high waist bikini bottom.
Walking on the boulevard, you can of course wear a nice summer dress, but with these great tips, you can also wear shorts or a short skirt.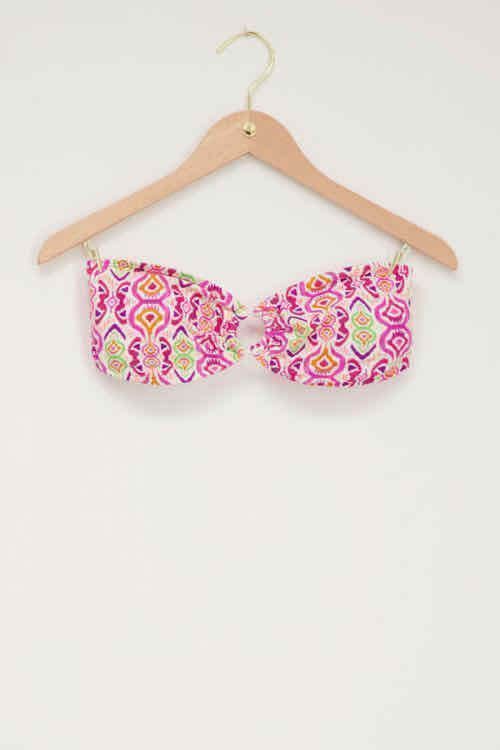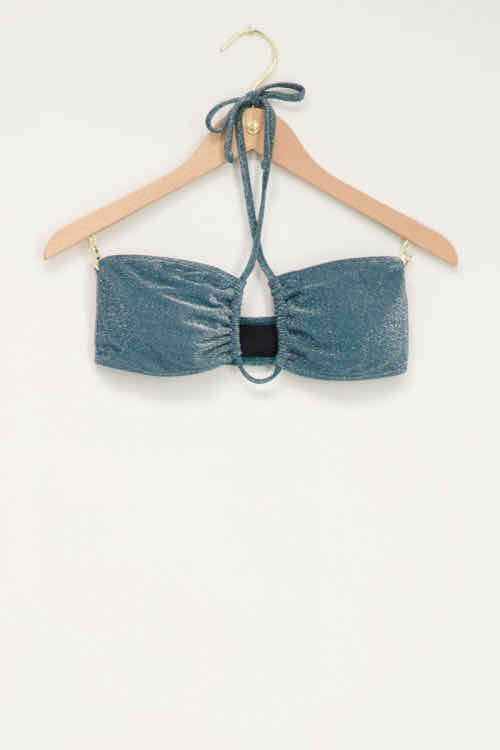 Create your own style
The great thing about swimwear trends this year is that you don't have to buy a complete set. You can combine very well. Choose a bikini top in a different color than the bikini bottom.
Or choose flowers on top and an even color underneath.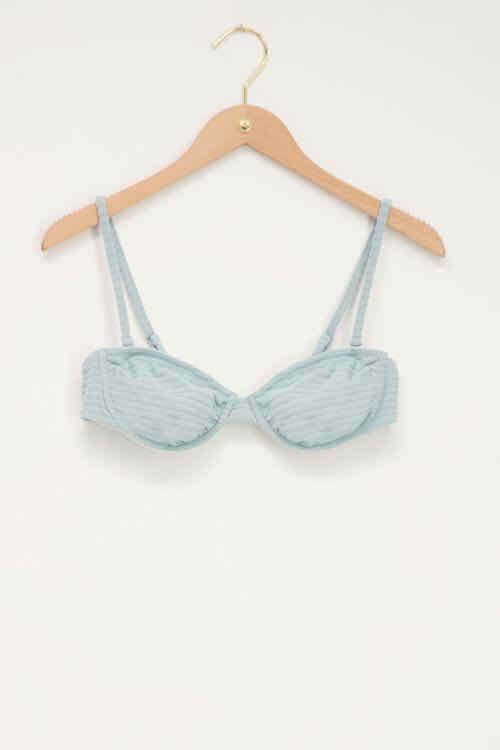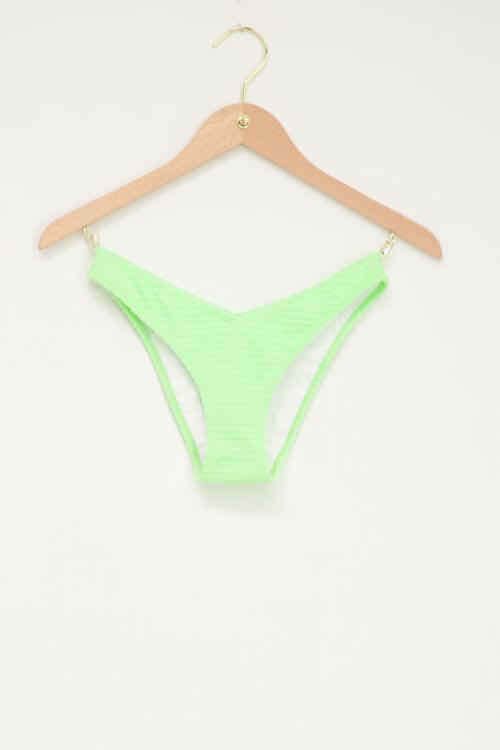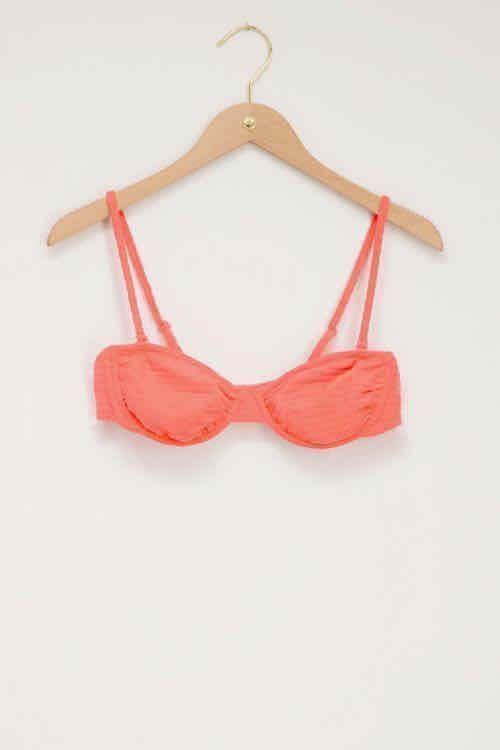 Wear the swimwear you feel good in
Swimwear comes in all colors and models. It's important to feel good in the swimwear you wear. Choose consciously and dare to combine.
The swimwear trends, the bikini and swimsuit trends are so cheerful again this year, let the summer begin!